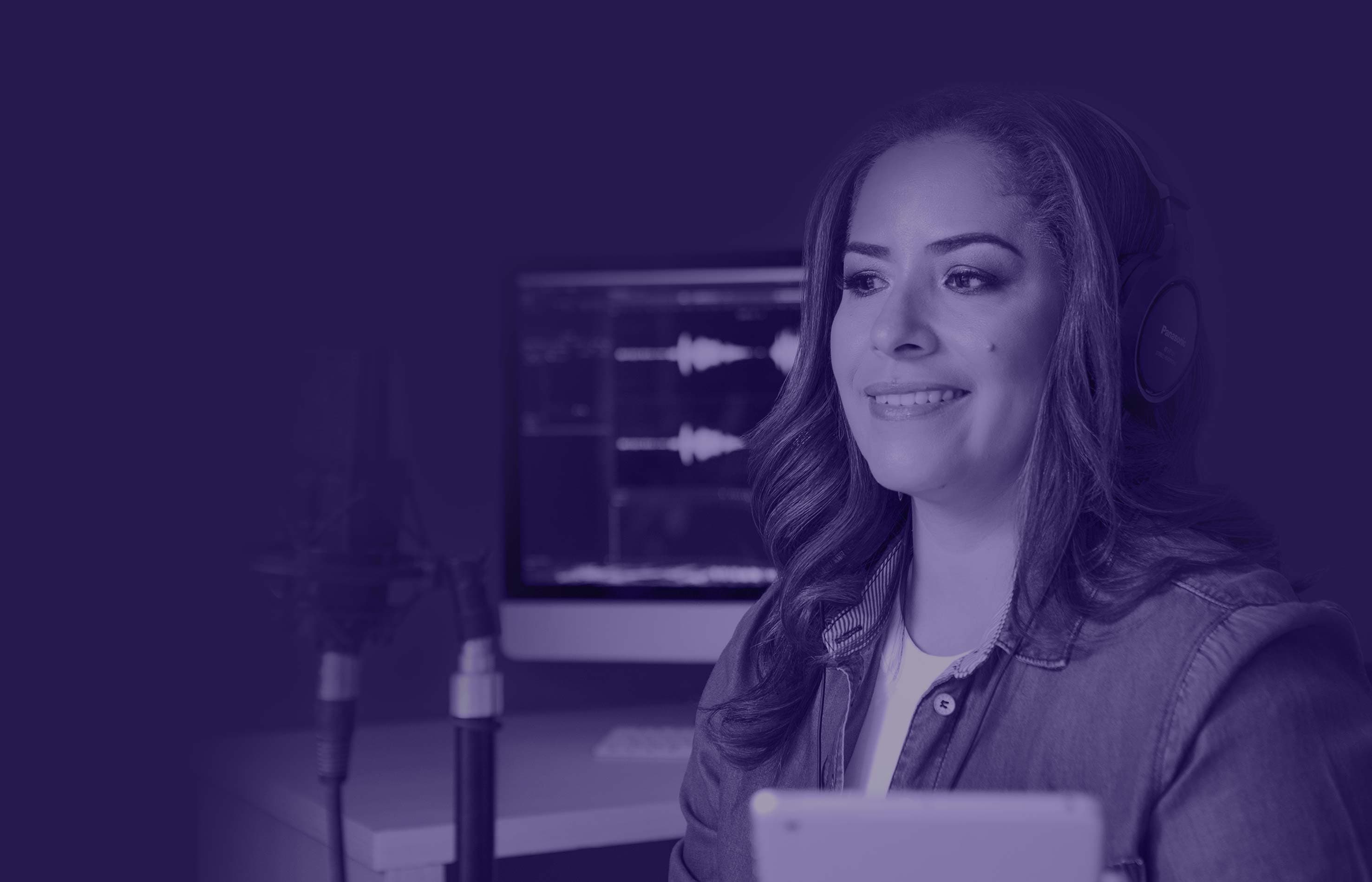 Especialista en narraciones de largo formato.
Audio Libros, Cuentos, E-Learning, Textos Explicativos Y Podcast Educativos.
Soy colombiana, Comunicadora Social, especializada en Locución para-Radio y televisión, con 20 años de carrera trabajando en la radiodifusión comercial y cultural, ejerciendo como: periodista, locutora comercial, presentadora, directora, programadora y DJ para varias cadenas radiales del país.
Desde 2016 me dedico de lleno a la Locución Profesional en Español Neutro con clientes de América Latina, EEUU, Italia, España, y Australia, entre otros países. Durante estos últimos años me he capacitado en diversos formatos del Voice Over, para así perfeccionar mis técnicas acordes a la naturaleza de mis proyectos.
---
I am Colombian, Social Communicator, specialized in Radio and Television Announcement, with a 20-year career working in commercial and cultural broadcasting, working as: journalist, commercial announcer, presenter, director, programmer and DJ for several radio networks in the country.
Since 2016 I have been fully dedicated to Professional Voiceover in Neutral Spanish with clients from Latin America, the USA, Italy, Spain, and Australia, among other countries. During these last years I have been trained in various Voice Over formats, in order to perfect my techniques according to the nature of my projects.